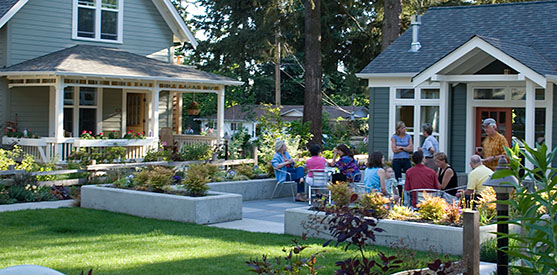 Project: Danielson Grove
Architect: Ross Chapin Architects
Developer: The Cottage Company
Project: Nevada City Cohousing
Architect: McCamant & Durrett Architects
Commons Buildings & Gardens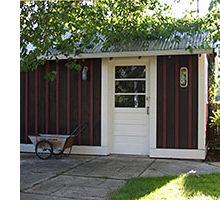 An advantage of living in a pocket neighborhood is being able to have shared buildings and gardens. The easiest and least expensive amenity is a common tool shed (how many rakes, shovels, hoes and lawn mowers do you need in a close-knit neighborhood?). An outdoor barbeque or picnic shelter is another.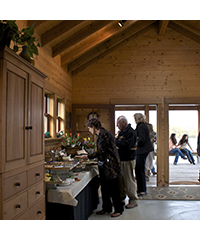 A multipurpose room with a kitchenette, bathroom and storage room can be used to host community potlucks, meetings, exercise groups and movie nights.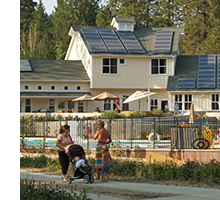 Larger aggregate communities of several pocket neighborhoods may be able to afford a community kitchen & dining hall, guest apartment, workshop, children's room, and even a swimming pool.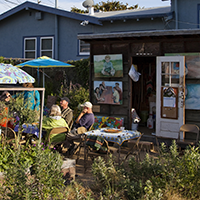 Pocket neighborhoods of any size will enjoy the benefits of a community vegetable garden.

Beyond being amenities for residents, these common facilities foster relationships among neighbors and strengthen their sense of community — considered by some as essential ingredients for creating community.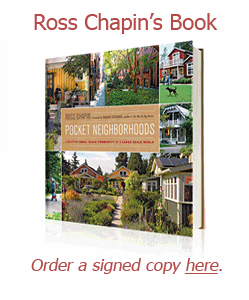 When neighbors participate in envisioning, building, and using a shared commons, they simultaneously build relationships with one another.
— Karl Linn , landscape architect & community organizer