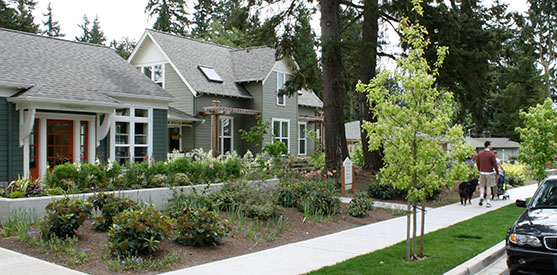 Project: Danielson Grove
Architect: Ross Chapin Architects
Developer: The Cottage Company
Connection and Contribution



With any changes made to home or garden, make your neighborhood a better place from your improvements. Connect and contribute to the fabric of the surrounding houses and streetscape. This is one of those "both/and" conditions — make improvements to serve both personal needs and the larger community at the same time.